CRC Programs
For 40 years, the CRC proudly continues to facilitate the connections that undoubtedly improve the quality of life of any West Islander. Check out the available programs and support services we provide to citizens and the community sector alike.
The CRC brings the people and resources of the West Island together.
Areas Served
Baie d'Urfé
Beaconsfield
Dollard-des-Ormeaux
Dorval
L'Île-Bizard–Sainte-Geneviève
Kirkland
Pierrefonds/Roxboro
Pointe-Claire
Senneville
Sainte-Anne-de-Bellevue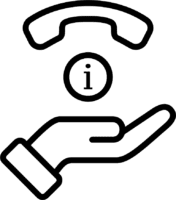 Information and Referral Service
Helping West Islanders connect to the community resources they need.
The West Island Community Sector has over 70 different organizations that help to improve the quality of life of citizens. Through our information and referral service we help to empower individuals of all ages with the knowledge of what programs they can benefit from. We help people get connected to the community network and support the mission of our local groups. The information and referral service is offered by phone, in person and online.
Information and referral service by phone Monday to Friday 9:00am to 4:00pm
In person consultations
Access to online listings of programs and services available in the West Island Community Sector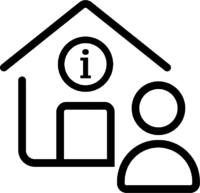 CRC Mobile
Referral program for Seniors and Families
Facilitating, informing and connecting either the family or senior population of the West Island to situation specific resources through in-person consultations.
West Island resources can at times be difficult to find or time consuming to navigate. CRC Mobile is an information and referral program that aims to improve the quality of life for seniors and families by connecting them to existing and suitable resources available in the West Island community.
The CRC Mobile Facilitator can meet up at a convenient location to discuss the current circumstances & help identify the specific needs. The family or senior will then be directly linked to the relevant community resources available to them.
Consultations are with individuals, family members and professionals in the community to facilitate the connection to the services available.
Face-to-face meetings held in a location convenient to the senior or family (1 hour)
Information sessions
Accompaniment with referrals
Phone support and follow-up
Follow-up meetings with client and their support network, when appropriate.
Call to make an appointment
Legal Clinics
Providing West Islanders with free access to legal information and consultation.
The CRC's legal clinic is available by appointment. Our clinic is open to all West Island residents.
Free, bilingual and confidential legal consultations (15 minutes)
Referrals to legal resources (legal aid, info-lines)
Consultations on other available resources available in the Community Sector.
Call to make an appointment:

Tax Clinics
Providing West Islanders with free assistance with tax returns.
During tax season, Volunteer West Island organizes free income tax services to individuals and families with low incomes throughout the West Island. The CRC is proud to be a local partner that coordinates multiple clinics at our office during March and April.
Individual annual income under $25,000
A household with income under $30,000
Referrals to all locations offering the tax clinics in the West Island.
One-on-one tax filing appointment with a trained volunteer.
Call to make an appointment:

Community Initiatives
Bringing people of the Community Sector together for connections, communication and collaborations. Providing resources, opportunities for growth and a supportive system for the people that continuously provide the community outreach initiatives for the citizens of the West Island.
The CRC encourages the value of working together. Our organization is leading by example to inspire this concept by providing a variety of opportunities to share, learn and collaborate among all those with an interest in developing collective outcomes for the well-being of people living in the West Island.
We all know at the CRC, that in our Community Sector, people are our greatest asset. The foundation for this is based on the understanding that one person's knowledge can be used to further the purpose of another. Investing our energy and time into making this vital resource sharing possible is a large part of what makes the CRC such an important partner in the success of community action and collective impact.
The activities within this program are specifically designed for Community Sector individuals and groups.
* Networking Occasions – The CRC hosts a variety of weekly, monthly and annual events, such as Director Meet-Ups, The Jingle & Mingle etc. This is a way for the CRC to give back and create an enjoyable space where Community Sector people, having a common interest for future development, can connect and interact with one another. The opportunity of exchanging information and ideas, and learn more about what's going on, ultimately enables each organization to improve and offer a better service to the citizens of the West Island.
* Services to Community Groups. Specialized support services for our community sector organizations in way of dedicated Workshops and Information Sessions, Training opportunities and Organizational Performance Solutions (coming soon).
* The HUB is a centralized communication platform. The place where Executive Directors & Community Organization personnel, as well as participants sitting on West Island tables & committees can conveniently seek & share practical and up to date information, plan strategically optimized events and work together towards effective and efficient resource sharing – bringing about an opportunity for greater collective action.

Publications